New Update Lets Windows Users Test Extended Security Updates
Microsoft has a released an optional Windows 7 and Windows Server 2008 R2 SP1 update that let's customers who have signed up for extended security update test if their devices are ready. With the end of support looming for Windows 7 SP1 and Windows Server 2008 R2 SP1, Microsoft allows business customers to pay for, and in some cases get for free, continued security updates after the operating system stops being supported.
This Extended Security Updates (ESU) program goes into effect on January 14, 2020 and to make sure that customers devices are properly configured, Microsoft has released the optional KB4528069 test update.
If a user has properly signed up for and activated their extended security updates license, this update will install successfully. On the other hand, if there an issue installing the update, then the customer needs to make sure that they have all the ESU prerequisites completed before trying again.
According to Microsoft the required actions that must be taken before extended security updates are ready to be installed, including this test update, are: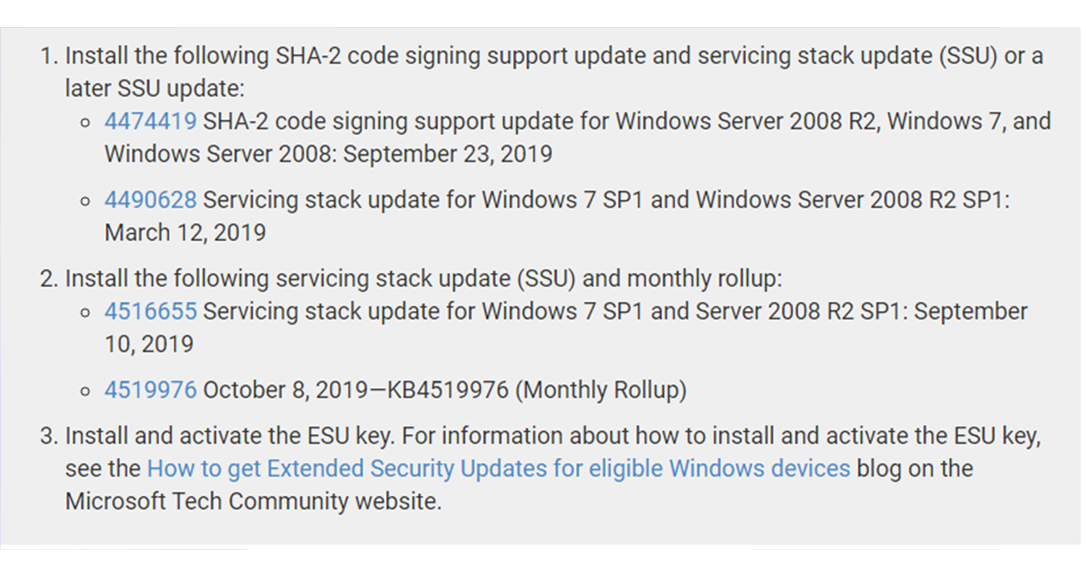 For customers who follow the above steps, but continue to have trouble, Microsoft suggest customers call their support number at 1-800-Microsoft (642-7676).
If you have any queries,please do not hesitate to contact us:
hello@stravatechnologies.in